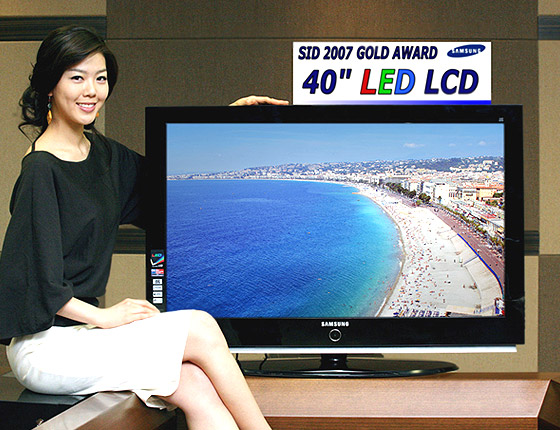 According to Korean sources, Samsung Electronics is a world leader in the sale of liquid crystal monitors with LED backlighting. Nevertheless, in North America, the South Korean giant is still inferior to Apple's championship in the segment «24 inches and more». In this market, Samsung's share is 24.3%, while Apple controls 26.2%. But if Samsung is rapidly increasing momentum, then Apple, on the contrary, shows a decline. In 2010, share «Apple» the company was 53.3%.
2011 Samsung completed with a share of 15.1% on the world market of liquid crystalline TVs. The second position was taken by Dell – 12.9%, third – HP with a share of 11.2%. Samsung also has become a world leader in the panels with LED backlighting panels. In 2010, the championship was held here by LG.
The key competitor of Samsung in the Chinese market is still AOC.
Source: