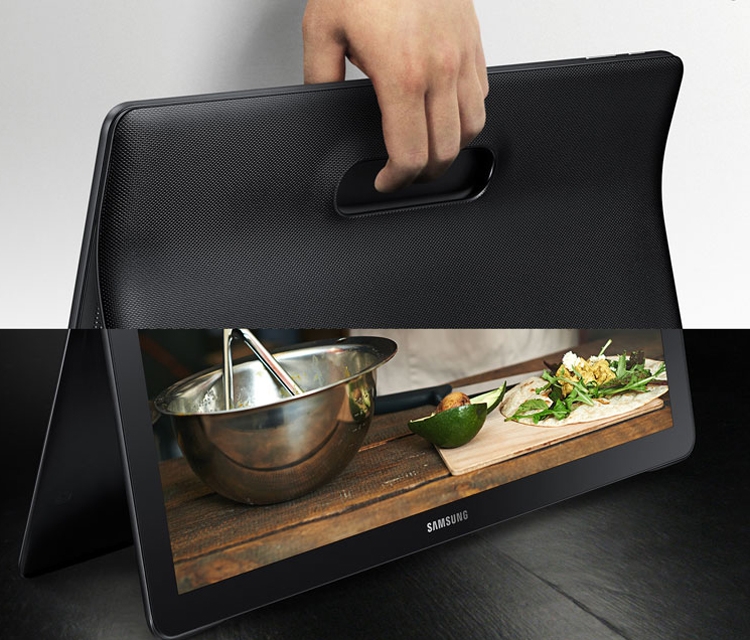 As expected, Samsung introduced a tablet with a huge display with a diagonal of 18.4 inches — device called Galaxy View.
The novelty uses the Android 5 operating system.1 lollipop. At the same time, according to Samsung, the interface is specially optimized for working with video materials and other multimedia content.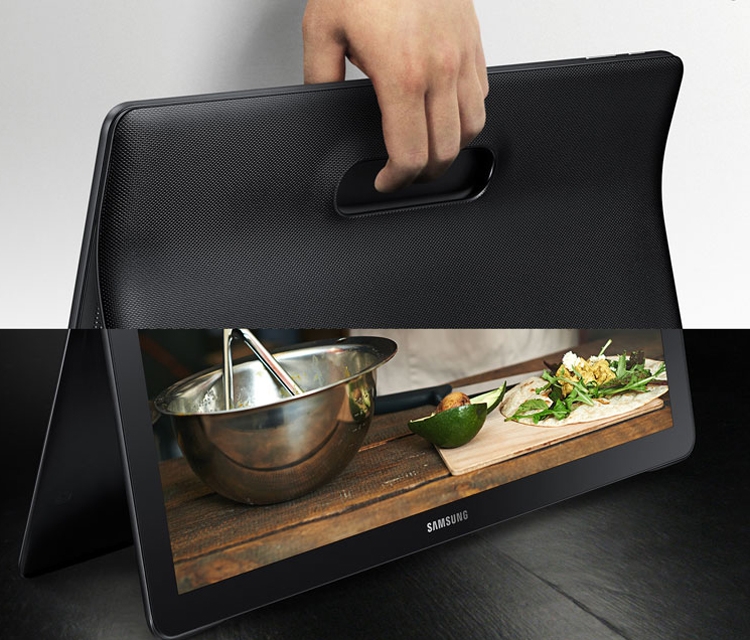 Almost all previously voiced technical characteristics of the computer were confirmed. He received an eight -core processor with a clock frequency of 1.6 GHz and 2 GB of RAM. The capacity of the drive can be 32 or 64 GB;Plus there is a microSD card slot.
The screen resolution is 1920 × 1080 pixels, which corresponds to the Full HD format. The tablet has Bluetooth 4 wireless communication adapters.1 Ble and Wi-Fi 802.11ac, as well as the LTE module for working on fourth -generation mobile networks (not all modifications have). In the front part is a 2.1-megapixel camera. Samsung also highlights high -quality stereo speakers with a total capacity of 8 W.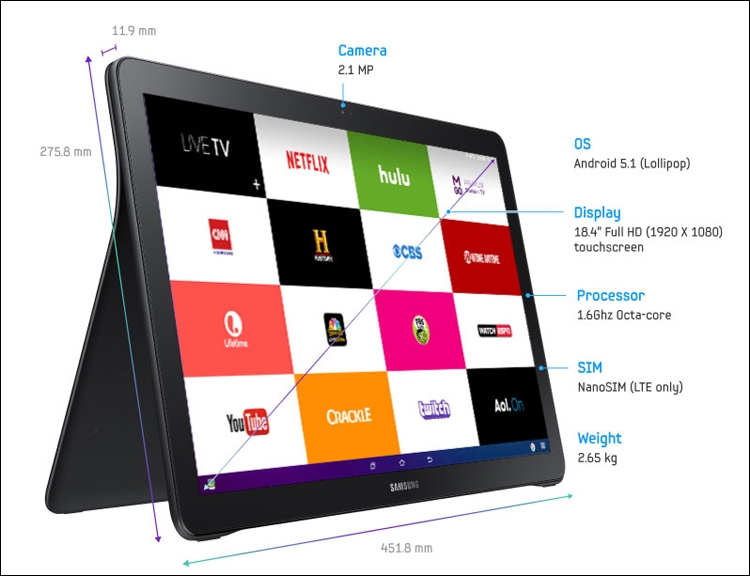 The device has dimensions 275.8 × 451.8 × 11.9 mm and weighs 2.65 kg. The battery has a capacity of 5700 mA·P: It is claimed that the full charge is enough to watch up to 8 hours of the video, although in practice this indicator is likely to be lower than. A special stand allows you to have a computer in a vertical or horizontal position.

Thus, in terms of electronic filling, the tablet is comparable to smartphones not the most top -level level. How justified is such a combination of technical characteristics and screen size, the reaction of consumers will show. The price of the new item is not yet called.
Source: