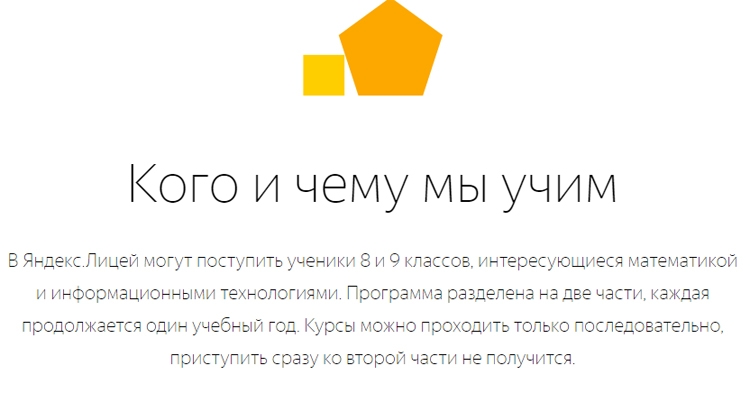 «Yandex.Lyceum» — These are free two -year courses for schoolchildren on which you can master the Python programming language. Classes are held twice a week after 15:00, so they can be combined with training in a regular school. IN «Yandex.Lyceum» students are invited by students of grades 8 and 9.
The project was launched in 2016 in four cities — Kaluga, Penza, Saratov and Tambov. The initiative was very successful, and now «Yandex» connects to it a dozen new cities. These include Moscow, Vladivostok, Izhevsk, Kazan, Naberezhnye Chelny, Smolensk, Tyumen, Ulyanovsk and others.
Moreover, in three out of 19 cities — Moscow, Penza and Tambov — well «Yandex.Lyceum» will also be taught as part of the main school curriculum, in computer science lessons. The experiment will participate 13 Moscow schools, one Penza and one Tambov.
Total «Yandex.Lyceum» will accept for the first year about a thousand schoolchildren. The application can be submitted on the project website from 30 August to September 10. The children will have a competitive selection of two stages: online test and full-time interview. Classes will begin on October 2.
Further «Yandex» intends to open the branches of the lyceum in all Russian cities where more than 100 thousand people live.
Source: