The new tool will allow stores and various web services to implement an automatic receipt of payment from customers and buyers directly in a chat with their own Telegram Bot. To do this, when creating a bot, you need to choose «Yandex.Cash register» Among the pre -installed payment providers and indicate the identifier (Shopid) from «Yandex.Cash desks».
Any client can create a bot seller with payment functions through Telegram «Yandex.Cash desks». Moreover, for this it is not necessary to be a professional programmer: the messenger provides an assistant Botfather, who will assist in the launch of the bot. In addition, step -by -step instructions are proposed.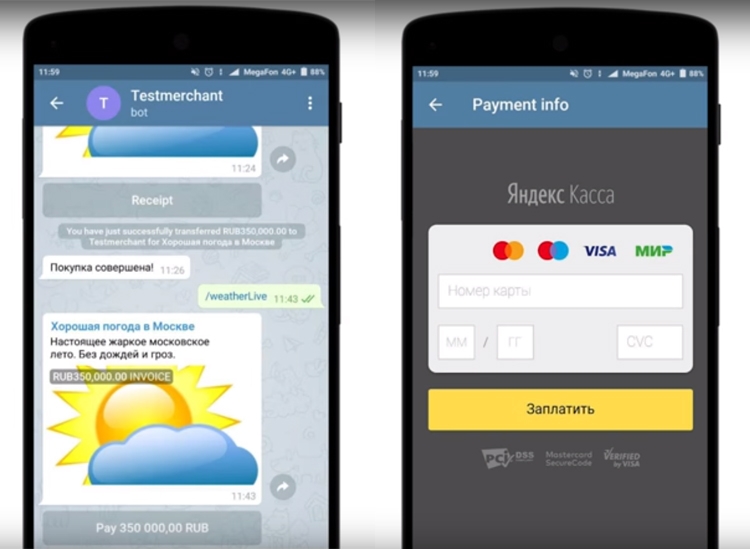 After launch, Telegram boot will be able to sell and accept payment directly in the chat. The history of payments received in this way will be available in your personal account «Yandex.Cash desks».
Add that «Yandex.Cash register» — Universal payment solution «Yandex.Money». It makes it possible to accept payment in all popular ways — Including from the accounts of mobile numbers, through QR codes and contactless technology. The service helps to organize payments on the site and in the mobile application, issue accounts to customers by SMS, e -mail, chat or messenger.
Source: