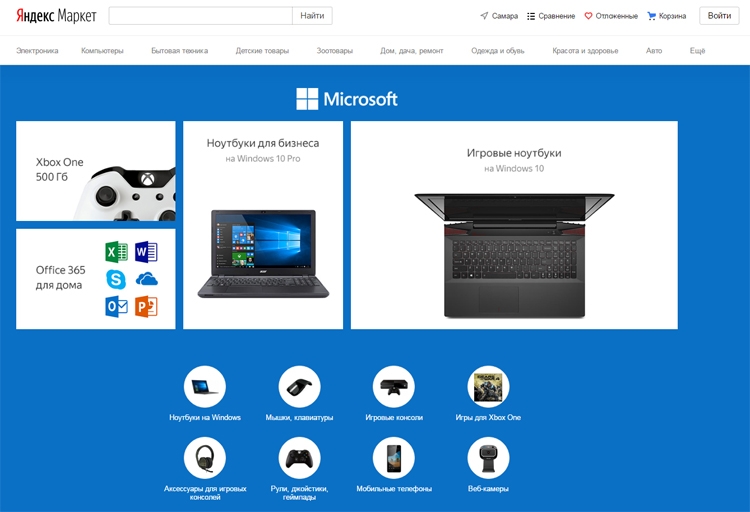 The brand page includes the goods of a particular company. Here you can see available offers and find out which of the products are most popular. Next, you can go to the placement of the order.
Individual pages will allow brands to independently represent products on «Yandex.Market» and contact customers directly. Brand pages are created automatically based on data «Yandex.Market». If the manufacturer wants to promote his products more actively, he can become a service partner and add additional information to the page — For example, about new products, goods with discounts or individual products.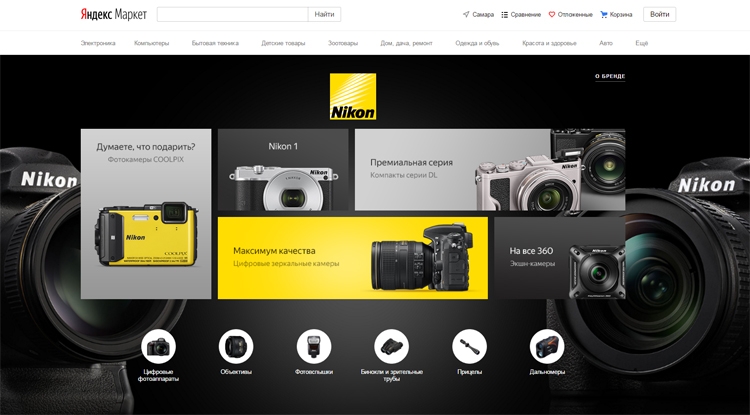 Now the new advertising format is tested. 12 large manufacturers take part in the experiment, including Microsoft, Nikon, Hansa, Bork, Hasbro, Acer and Grundfos.
It is planned to complete the testing at the beginning of next year. After that, partner companies will be able to create their pages, designed in a unique style and supplemented by various information. Such pages will be especially useful for those customers who choose the products of a particular brand.
Source: