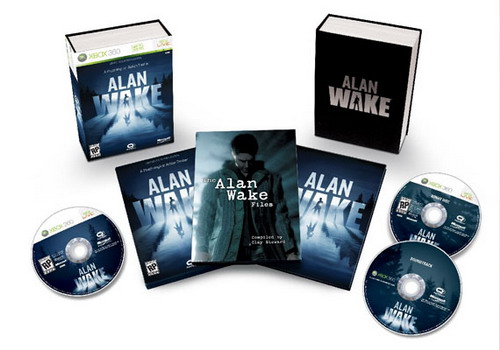 The standard publication will include the following materials:
Bilateral poster;
User guide;
Musical accompaniment from 13 tracks;
Game with game and additions (The Writer and The Signal);
Six mail cards with heroes and episodes from a thriller;
7 stickers on which characters and project locations are drawn.
Alan Wake Collector contains the following:
CD with soundtrack (13 compositions from Petri Alanko);
Game with all addons, as well as audio comments of authors;
6 postal cards, which depict the heroes of the thriller;
Disk with media material. The developers will write down films about the history of the studio and the creation of Alan Wake. Users will also be able to view the sketches of the game and several trailers;
6 postcards with Alan Wake heroes;
7 stickers with scenes from the project;
User guide;
Poster.
Alan Wake will appear on Steam February 16, 2012.
Source: