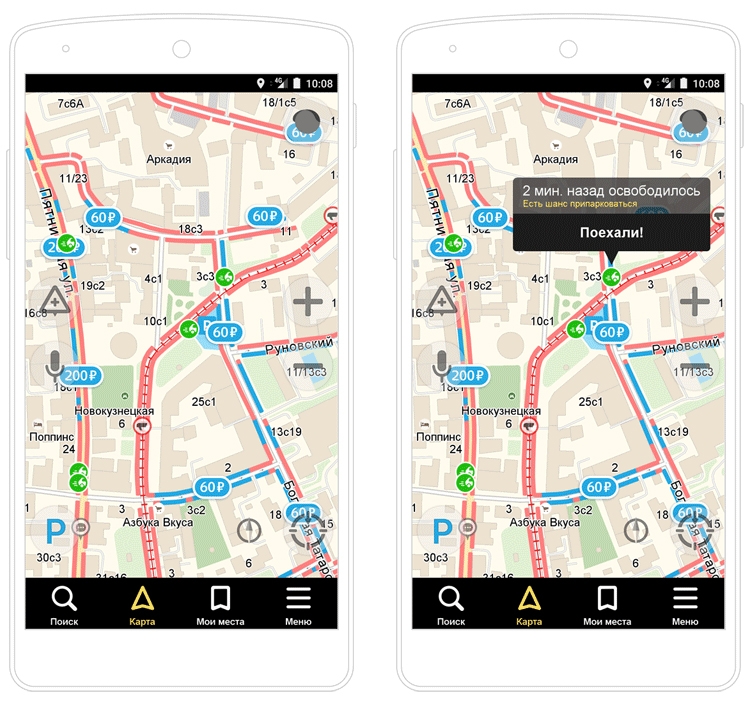 «Yandex.Navigator» shows the vacant places in ground parking lots located along roads and in specially allocated territories. As soon as the place is released, the application emits it with a special icon.
The label is shown on the map for five minutes: showing it longer does not make sense, because during this time the place is likely to take. Drivers who are nearby and see the icon can build a route before this item. Of course, the mark does not mean that parking is guaranteed to be free — But the chances of leaving the car above.
The new function uses special algorithms based on machine learning technologies. The system analyzes user coordinates and data on whether a person goes or is going on. If the algorithm determines that a person left the parking lot by car (and did not get into the bus at the nearest stop), the place is noted as free. Data on the coordinates and nature of the movement come from the users of the services themselves «Yandex». It is important to note that all the information is depersonalized: it is impossible to find out anything about a person or his car on it.
Now «Yandex.Navigator» shows the liberated parking spaces in Moscow, St. Petersburg and Istanbul. In another five cities of Russia, this function works in test mode. You can download the application from here.
Source: