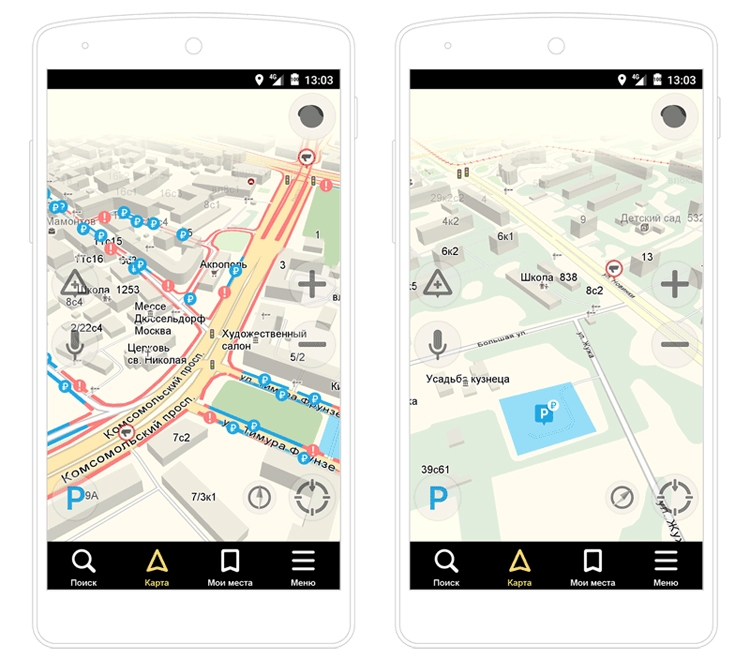 One of the main innovations — Display parking for cars. Now the application shows the places where you can leave the car without fear that it will be evacuated. Parking is indicated on the map in blue. The fact that the site is paid, will indicate the sign of the ruble.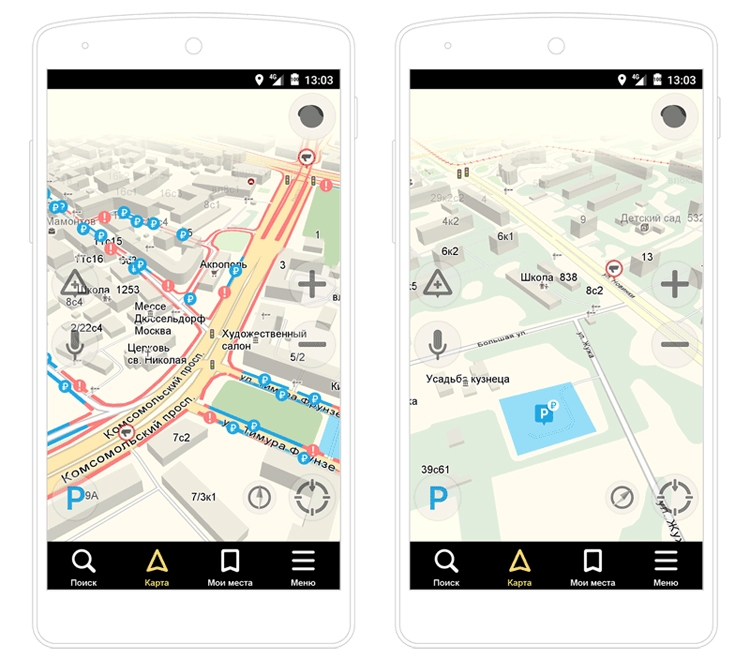 «Yandex.Navigator» knows how to show parking in seven Russian cities — Moscow, St. Petersburg, Yekaterinburg, Kazan, Krasnodar, Nizhny Novgorod and Novosibirsk. In the future, the geography of coverage will expand.
It is curious that in Moscow the application uses a special markup. Blue indicates the places where the parking is allowed and red — sites where it is impossible to leave the car in any case. The exclamation mark marks places for the disabled and other special parking lots, for example, among embassies.
The program draws data on parking from several sources: these are municipal sites where there is information about paid parking along the roads, and «Folk map», which can be edited by ordinary users.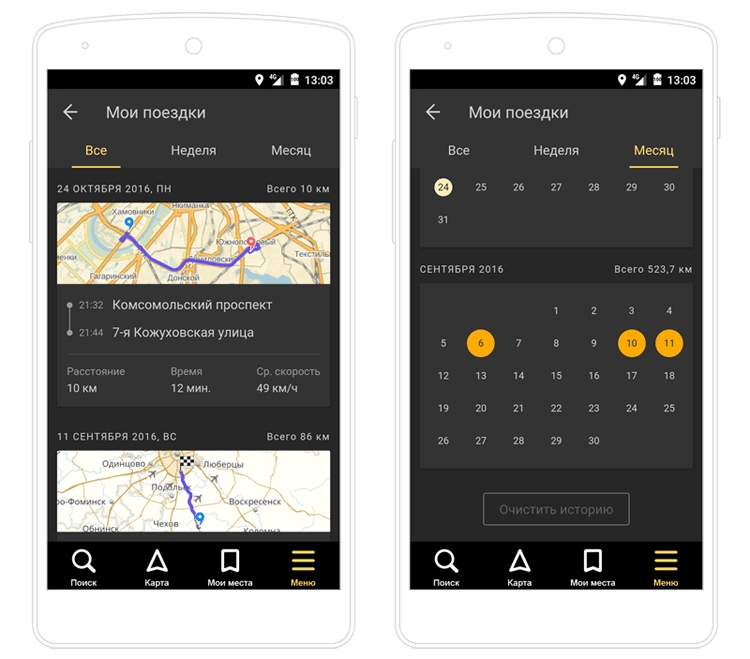 Another innovation in the navigation application — chapter «My trips», containing the history of movements. You can find out the details about each trip: the exact route, travel time, average speed. Consolidated statistics are available — In weeks and months.
Finally, in «Yandex.Navigator» The background regime is implemented. Now even if the application is turned, it will continue to lead along the route and give voice tips. Moreover, tips will be heard, even if you extinguish the smartphone screen.
A new version «Yandex.Navigator» Already available for Android devices. The IOS version will appear in the near future.
Source: