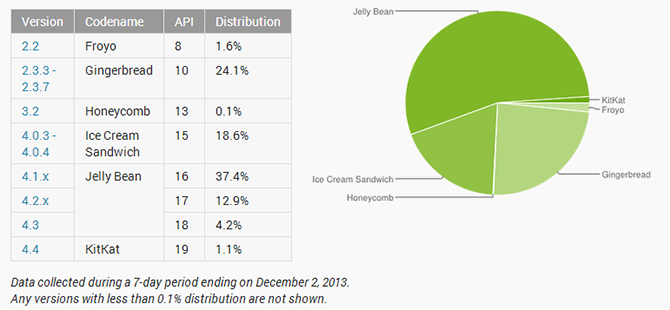 According to the November statistics provided by Google, about 1.1% of the Android devices controlled by Kitkat is based. The most popular modification is Jelly Bean (Android 4.14.2 and 4.3), under the control of which is 54.5% of the mobile segment versus 52.1% in October.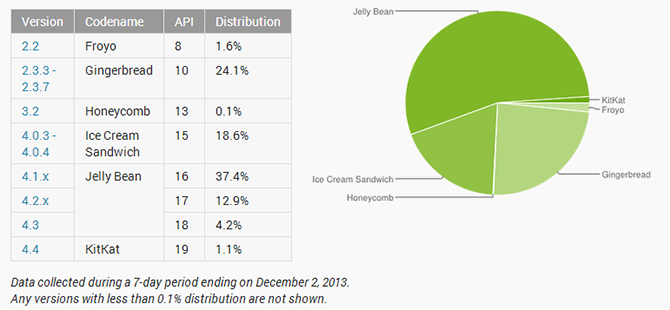 Gingerbread with a 24.1 percent shares, which dropped 2.2 percentage points in a month in a 24.1 percentage point. The ICE Cream Sandwich (Android 4.0.3 and 4.0.4) — In November, the share amounted to 18.6% compared to 19.8% of the month earlier.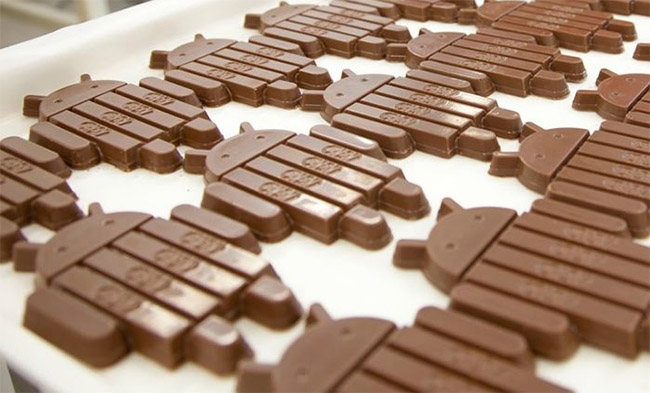 Note that on Android 4.4 Kitkat only Nexus 5, Moto X smartphones, as well as Samsung Galaxy S4 and HTC ONE in versions of Google Play Edition. Large -scale transition to a new «operating room» scheduled for the first quarter of 2014.
Source: