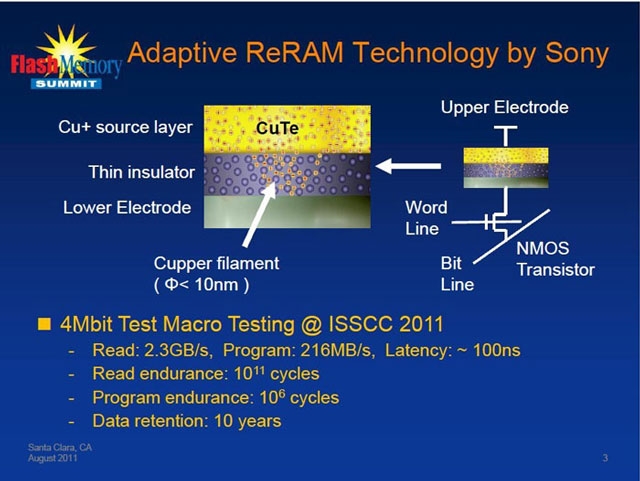 Energy-dependent memory of the Nand-flash type has one unpleasant property — relatively low resistance to wear. As the topological production standards decrease, wear becomes faster. The situation could correct alternative types of energy -dependent memory — Pram (phase) or MRAM (magnetic refractive), but these types of memory have a different problem — too low recording density. Therefore, the only real candidate for the role of Nand Flys is a resistive memory RRAM (RERAM). In the execution of HP, such a memory is of a commercial name membrane. Alas, the release of RAM is all off and postponed.
Previously, HP, together with SK Hynix, planned to start release RRAM memory based on membrane in the second half of 2013. Subsequently, these plans were changed. Also for a serious period, the Toshiba and Sandisk RRAM transition was postponed to RRAM — Until 2020. Nothing is heard about Samsung RRAM, but it definitely works on it. And yet, a resistive memory has every chance to appear in the form of commercial solutions next year. If this happens, then through the efforts of Sony and Micron. Why are we sure of this? At the current IEDM 2014 conference, partners showed a working sample of the 27-nm 16-gat RRAM chip with excellent speed.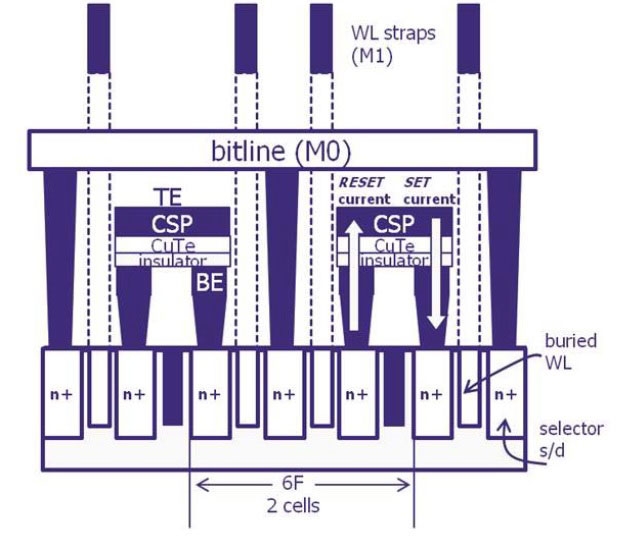 The work of the sample confirmed the expected characteristics of RRAM memory. The established reading speed was 900 MB/s (1000 MB/s was expected with delays at 2.3 μs level. The recording speed reached 180 MB/s with a theoretical maximum of 200 MB/s, and the delays in the recording mode were 11.7 μs with calculated delays of 10 μs. Similar speeds bring the characteristics of the RRAM energy -dependent memory to the speed of working with RAM. By the way, the RRAM Sony/Micron chip was originally created with the DDR DRAM interface (which will delight Rambus), so it can easily replace RAM in the mass of devices. Computers and gadgets with such memory will instantly turn off and turn on without losing and loading data.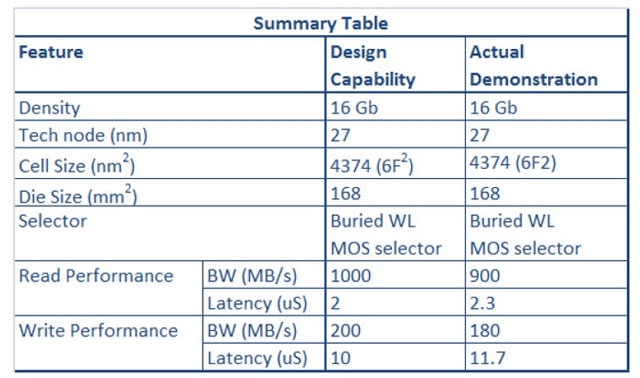 It is also possible to evaluate the level of cost RRAM. Sony/micron resistive memory cell size is 6f. The size of the RAM cell ranges from 6F to 4F with a predominance in recent years of smaller cells. From this we can conclude that the DRAM recording density will be 20-30 % higher than in the case of RRAM. Accordingly, the cost of RRAM crystals with the same topological norms in terms of the capacity, the same equal, will be a third higher than the cost of conventional memory. In practice, of course, due to novelty, the price of Pram will be noticeably higher than the cost of the same Nand Flesh. But the speed and resistance to wear will be the premium that is difficult to overestimate.
Source: