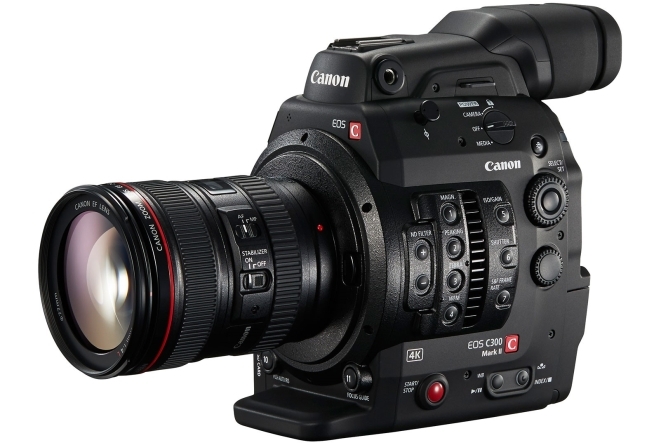 Canon, one of the leading manufacturers of digital photo and video cameras, announced the novelty — Professional video camera EOS C300 Mark II Super 35 format. The main innovation in C300 Mark II is official support for 4K record formats. High shooting quality guarantees a bunch of 8.85-megapixel CMOS sensor and a pair of proprietary processors Digic DV5.
Support for Canon XF-AVC CANON CONCULATION allows you to record a 10-bit video in 4: 2: 2 with 4K resolution. In less resource -intensive modes, it is possible to use the 12 bits 4: 4: 4 format at a frame rate of up to 120 frames per second. The dynamic range for the EOS C300 Mark II is declared at 15 steps, and the maximum sensitivity is 102,400 ISO. Professional 2K DCI standards are supported (2048 × 1080) and 4K DCI (4096 × 2160) In addition to the usual «household» 4K UHD (3840 × 2160).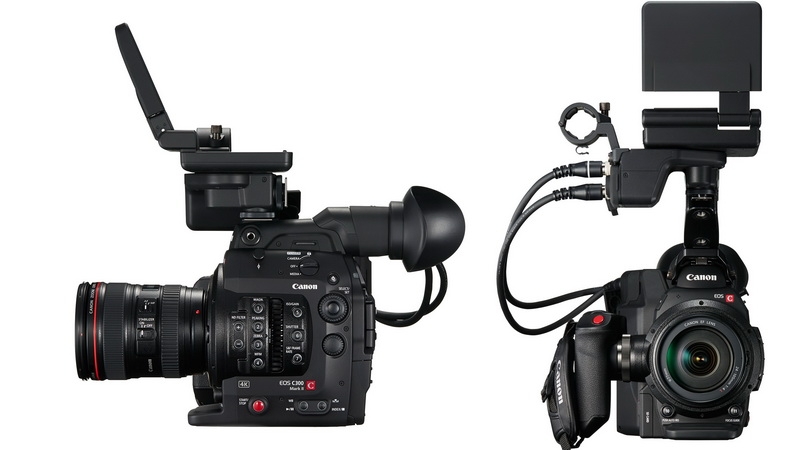 It is worth noting that Canon claims to twice the speed of data read from the sensor, which should minimize the manifestations of the effect «Rolling Shutter». Of the other possibilities, the Dual Pixel CMOS AF autofocus system, capable of working by 80 % of the frame area. The camera will be delivered to the market in two versions, with Bayonets EF and PL, that is, the owners of the corresponding parks of optics will be able to choose the right option for themselves. Deliveries of Canon EOS C300 Mark II will begin in September this year, the price will be $ 20 thousand.
Source: