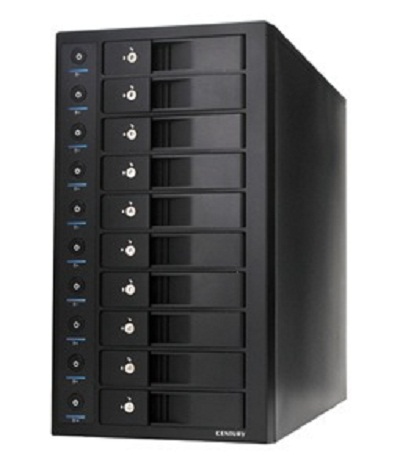 Users who need a lot of data storage space, the Japanese company Century Japan offered a case with many compartments CRST1035EU3 «Sky Tower». This novelty contains up to ten 3.5 inch drives with SATA interface.
To cool this huge storage, a 140-mm fan is used with a maximum rotation speed of the blades of 1400 rpm per minute and a border noise level of 34 DBA. Unfortunately, RAID function is not provided, and each drive in the system is perceived as a separate independent device.
The overall dimensions of the case are 179 x 385 x 330 mm, and the mass — about 6 kg. The price of the device that will enter the Japanese market in September will be $ 470.
Source: