ROBO company.Systems introduced the modular electric bike Ultra Bike, which stands out among its brothers with wheels "shod" into huge tires. They not only make it possible to overcome almost any off -road, including snowdrifts and dirt, but at the same time they are spacious fuel tanks.
Each of the wheels is "tied" to its shameless electric motor, designed for a peak power of 2 kW and 1 kW constant, depending on the torque, which is associated with the condition of the road. The maximum speed of Ultra Bike is about 50 km/h.
Electrobike is equipped with a 1.6 kW battery placed in a waterproof case. It is designed for 2000 charges. Ultra Bike "copes" with a load of 55 kg excluding the driver's weight at temperatures from -20 to +60 ° C and passes about 65 km on one charge. To increase it, it is necessary to go into energy economy with one spinning wheel. In the wheels of Ultra Bike, 20-liter fuel tanks are placed, where, by the way, you can pour almost any liquid.
Optionally Ultra Bike is equipped with a generator that allows you to recharge the bike, consuming fuel from tanks. Another option is to use a small inverter that generates power from 1.5 to 3 kW from the battery as
AC source when performing small business works. The preliminary sale of Ultra Bike has already begun on Indiegogo at a price of $ 2590.
Ultra Bike was developed and tested in Russia, but at the moment the developer is based in Dubai.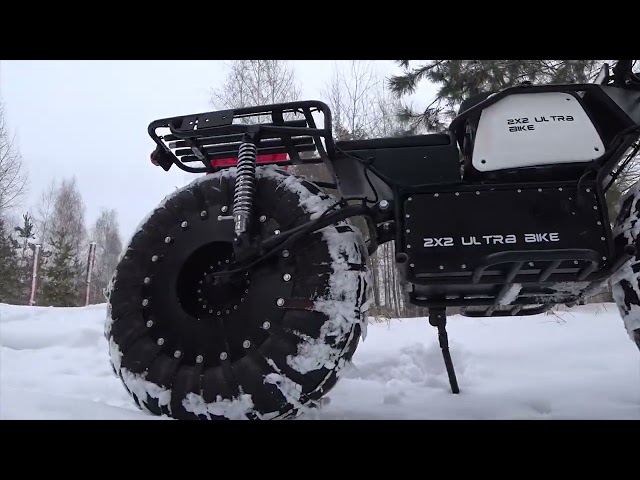 Source &#8212 Robo.Systems