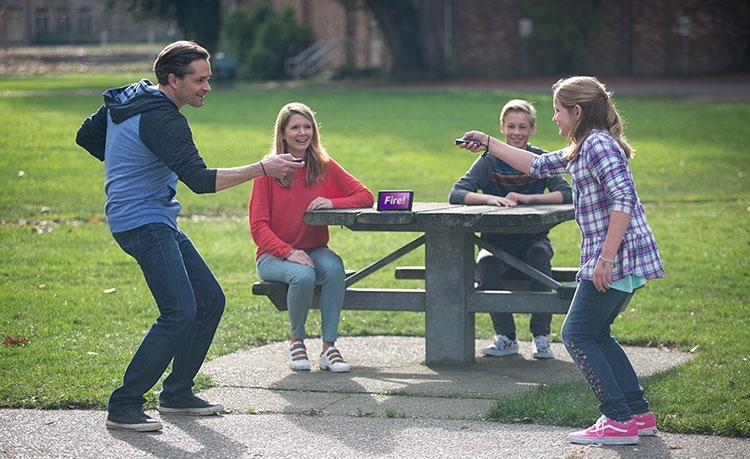 The official website dedicated to 1-2-Switch was updated, and now reports that the set includes 28 games, not 5–6 projects, as it might seemed to seem. At the same time, the site presented a lot of new demonstration videos on a separate mini-game.
However, most games are rather dubious or even strange entertainment: for example, one game offers to milk a virtual cow race;The other offers to shake a virtual bottle with soda until the gases knock out the cork;The third completely provides for lulling the baby, which is the Switch console in portable mode:
In the mini-game «Beach flag» It is proposed to run in place of the run to the flag:
Another mini-game offers to participate in the Square Power Brown contest:
Others allow you to take part in the battle on magic sticks or swords:
There are a number of such entertainments: shaving beards with virtual electric brow;Competition to who will answer the call faster;defiling on the catwalk;synchronous dances;cowboy duel;the calculation of balls in the box using tactile sensations;bones;Bas-guitar game;blocking katana blows;hacking of a safe at speed;table tennis;and much more. All this is shown in separate 1-2-Switch videos on the official website. Some of them have already been shown at the end of the first trailer:
In general, players can decide for themselves whether to spend 2999 rubles on this set of entertainment — Unfortunately, 1-2-Switch is not included in the console delivery kit. The launch of Nintendo Switch is scheduled for March 3.
Source: