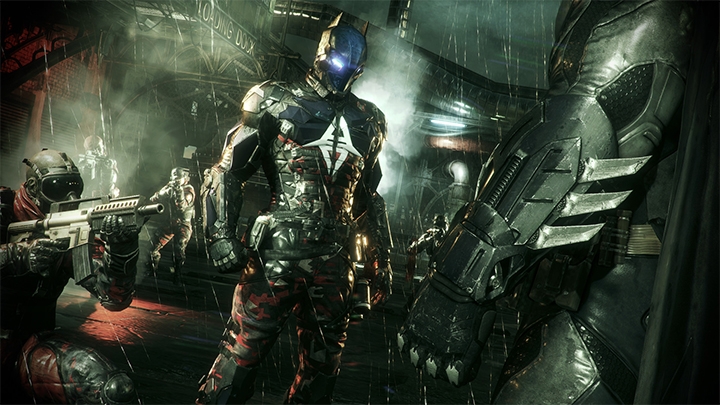 The development of the version of the game for the two named OS was supposed to be engaged in the London Studio Feral Interactive, transferred to these XCOM platforms: ENEMY UKNOWN, XCOM 2, Alien: ISOLATION, Thief, Grid: Autosport, Middle-Erth: Shadow of Mordor and Batman : Arkham asylum. For Mac OS and Linux, it was planned to be released in the spring of this year.
The Batman: Arkham Knight PC version was withdrawn from sale on June 24, the day after the release, due to a lot of complaints about its technical condition. Warner Bros. assured that she would do everything possible to rectify the situation. Over the next few months, Iron Galaxy and NVIDIA specialists worked on the game. October 28 returned to the shelves, but the buyers were still unhappy with its quality.
In November, the publisher suggested that users return money for the game and subscription for additions (the offer acted until the beginning of 2016). After that, it became known that the game will not receive the promised support for SLI and Crossfire technologies, since the developers could not achieve a significant increase in performance on systems with several video cards and feared new problems. However, the studio continued to produce patches.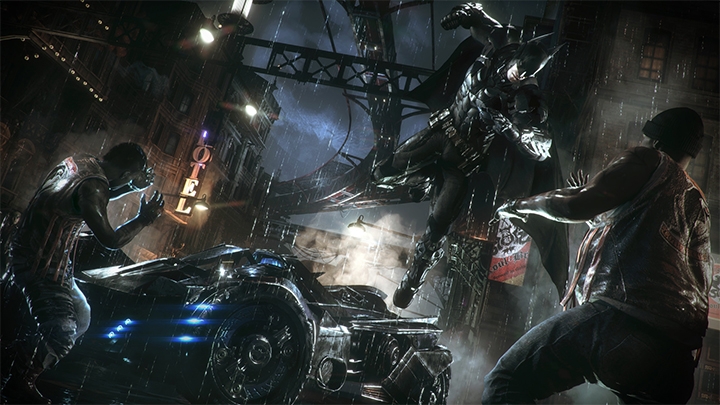 The latest patch for the computer version was released on January 19 and corrected a number of errors, including related management. The December update eliminated some problems associated with the combat system, visual effects, and also slightly improved performance. In October and November, the creators corrected the problems with preserving the game, a lot of graphic bugs and a lot of errors leading to an emergency completion of work or the impossibility of continuing the passage, and also improved the use of video memory and optimization as a whole.
The PC version received several dozens of additions, including alternative look for characters and Batmobile, racing tracks and tests, as well as plot DLCs: A Matter of Family, Harley Quinn Story Pack, Red Hood Story Pack, CatWoman'S Revenge, Season of Infamy: Most Wanted and A Flip of a Coin.
Despite the incident with the PC version, in general, the game received positive responses to gamers and press. Her average Metacritic score in versions for consoles is 85–87 points out of 100 possible. By October, global sales of games exceeded 5 million copies. According to Steamspy, Steam has about 500 thousand. owners Batman: Arkham Knight.
Source: