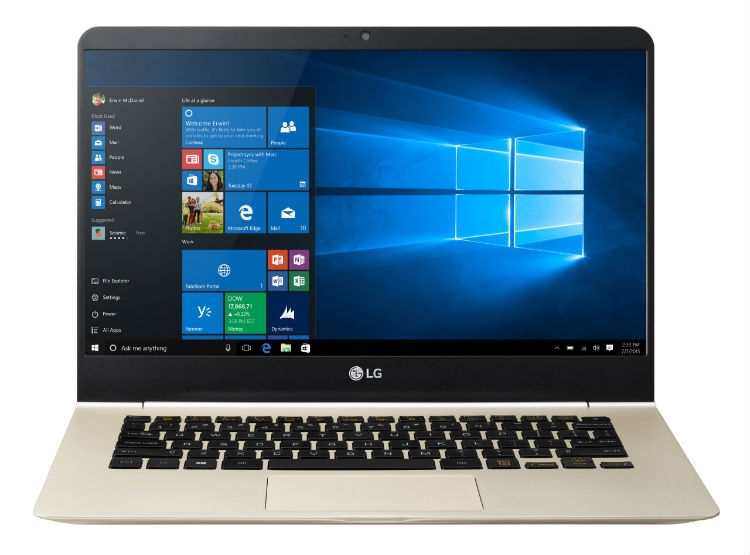 LG company launcher LG GRAM laptop began sales in the United States with 13.3 and 14-inch screens. Despite the larger dimensions, the novelty based on Windows 10 weighs less MacBook Air — 980 g (2.16 pounds). The weight of the 13-inch MacBook Air is 2.96 pounds (1.34 kg) and even the 11-inch version of the MacBook Air is a little heavier than LG Gram.
Resolution of the IPS screen LG GRAM is 1920 × 1080 points (at MacBook Air — 1440 × 900 points). The device can be installed in the Intel Core i5 or i7 Broadwell processors, on board there are up to 8 GB of RAM, as well as a solid -state drive with a capacity of 128 or 256 GB.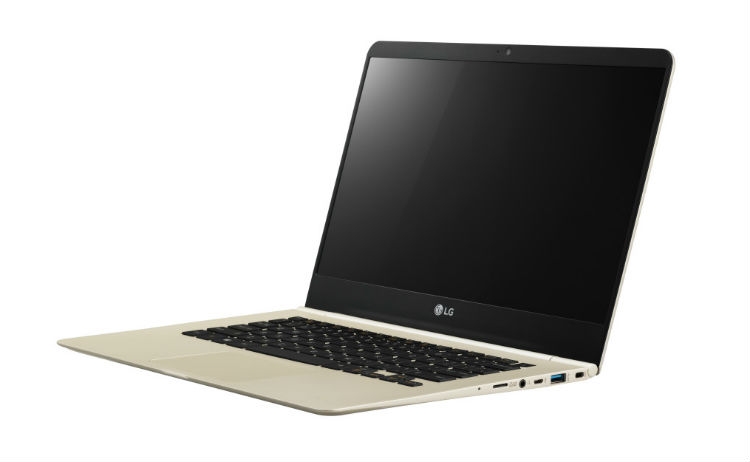 The 13-inch version of LG GRAM in a magnesium alloy case is available in white, while two configurations of a 14-inch laptop received a golden champagne color housing.
The cheaper model of the 14-inch LG GRAM uses the same I5-5200U processor and the 128-gbey SSD, like a 13-inch version. And in a more expensive processor I7-5500U and twice as much as the volume of a solid-state drive is installed.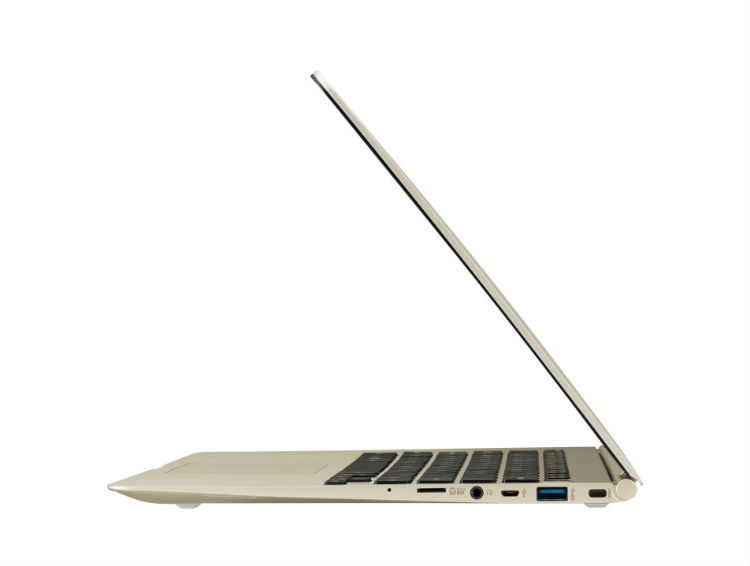 Laptop specifications also include two USB 3 ports.0, HDMI, Microsd Memory Slot, Headphones audio, Port Micro-USB with the RJ45 adapter for connecting to the Ethernet network, as well as Bluetooth 4 wireless adapters.0 and Wi-Fi 802.11ac. Battery capacity is 34.61 watts·h, which provides up to 7.5 hours of autonomous work.
The cost of a 13-inch laptop is $ 899.99, a 14-inch model on Core i5 — $ 100 more, and the second model with a 14-inch display and processor i7-5500U will cost $ 1399.99.
Source: