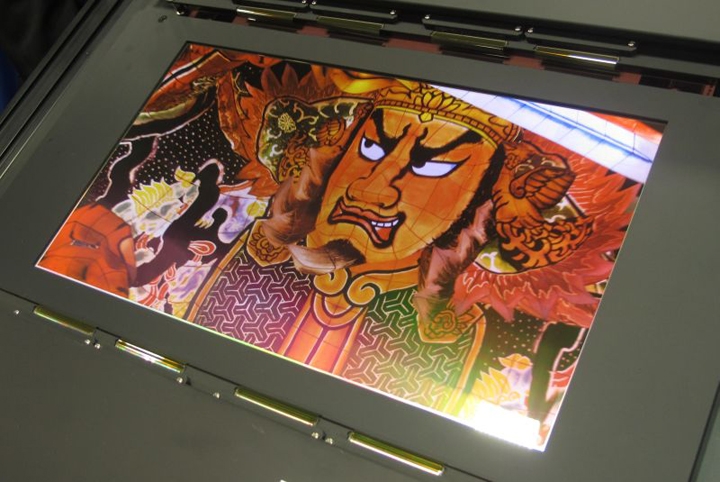 Semiconductor Energy Laboratory (SEL), Advanced Film Device (AFD) and Sharp demonstrated a prototype of a 13.3-inch display with a super-wide resolution of 8K.
The screen is made using white organic LEDs (OLED) and color filters. 84 percent coverage of the color space NTSC is achieved.
The resolution is 7680×4320 points: this is 16 times higher than that of the Full HD (1920×1080 points) panels). The number of pixels per inch at the prototype 8K display reaches 664 ppi. For comparison: Retina display 13.3-inch laptop MacBook Pro has a resolution of 2560×1600 pixels and PPI indicator equal to 227.
The display prototype is made using CAAC-SS (C-Axis Aligned Crystalline Oxide Semiconductor). Each LED is controlled by five transistors and one capacitor.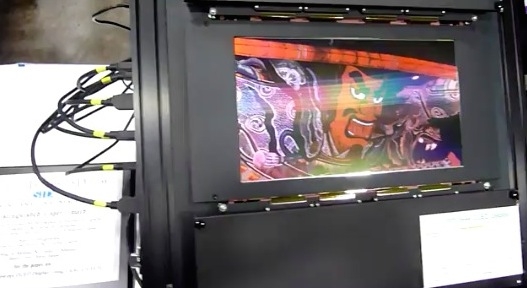 In the future, 13.3-inch displays of 8K format can find application in portable computers of the High-End class. The developers do not report on the timing of the start of mass production of panels.
Source: