The pilot Luke Chepla for the first time in the world landed the aircraft on the helicopter platform for one of the most beautiful high -altitude buildings of Dubai. Burj Al Arab Jumeirah skyscraper has a helicopter site with a diameter of only 27 meters located at an altitude of 212 meters. The Cubcrafters aircraft was used in this trick, which sat on it, stopping just a few meters from the edge. Landing was committed on the third attempt, the first two were unsuccessful.
Luke is an experienced professional pilot. He currently works as the captain of the Airbus A320 passenger air liner, but is better known as the performer of risky air tricks. The skyscraper site was extremely small for a regular, even small, aircraft – therefore, adjustments were made in its design. Fuel tanks were shifted to the tail to ensure more efficient braking, the suspension received changes, the engine got the opportunity to obtain nitric oxide power. In addition, the weight of the aircraft was reduced to 425 kilograms.
Before performing this phenomenal landing, Chepele had to train a lot. All the difficulty, according to him, lies in the fact that when landing "on a patch", the pilot is deprived of the ability to navigate as it happens when landing on the airfield strip. You have to fully rely on experience, professionalism and intuition. After the successful landing was celebrated right on the skyscraper site, the plane under the control of Chepel took off again, pleasing the participants of the event with several dizzying figures of the highest aerobatics in the Dubai sky.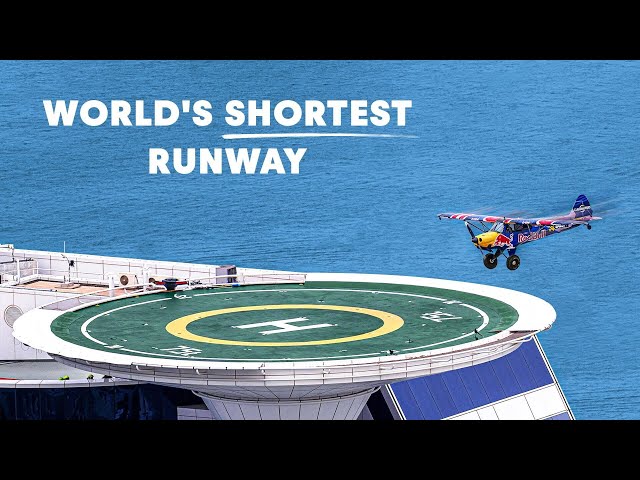 Source &#8212 Red Bull