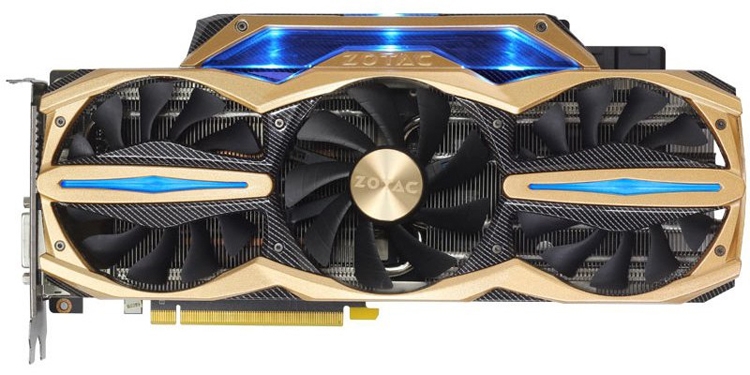 ZOTAC has replenished the assortment of video cards for desktop gaming computers with a model of its own design, called the GeForce GTX 970 Extreme OC.
The novelty received a non -standard printed circuit board and an improved cooling system with three fans. Moreover, thanks to Freeze technology, coolers completely stop rotating with a slight load. High -quality components are used as a composition of the accelerator, and an amplifying plate is installed on the back side.
Video cards are made on a 28-nanometer chip GM204 (generation of Maxwell), which has 1664 stream processors, 104 texture blocks and 64 rasterization units (ROP). GDDR5 memory with a 256-bit tire is 4 GB.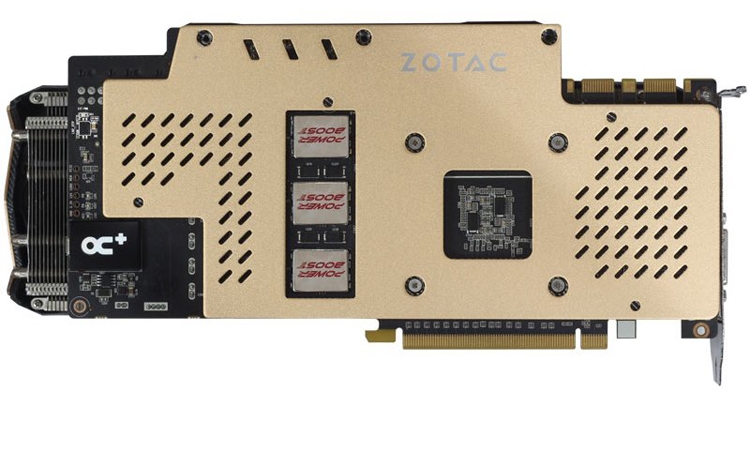 The GeForce GTX 970 Extreme OC model can boast of a significant factory overclocking. The basic and increased chip frequencies are increased from standard 1050 and 1178 MHz to 1203 and 1335 MHz, respectively. Memory works at a frequency of 7200 MHz versus 7000 MHz at reference solutions.
It is expected that it will be possible to purchase a graphic accelerator at an estimated price of $ 425.
Source: