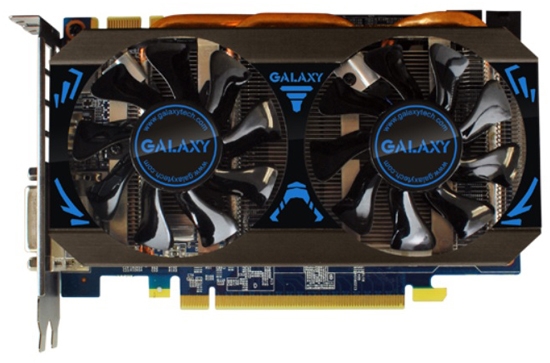 Galaxy Microsystems Ltd. I have released a special compact version of the GEFORCE GTX 760 graphic adapter on NVIDIA Kepler architecture, which, according to developers, is optimal for use in small desktop computer systems based on the Mini-ITX motherboard of the Mini-ITX standard.
Model Galaxy GeForce GTX 760 GC Mini is made on a shortened blue printed circuit board with an original layout under the PCI Express 3 bus.0 x16 and built on the GK104 chip created in 28-nm standards with 1152 cuda nuclei.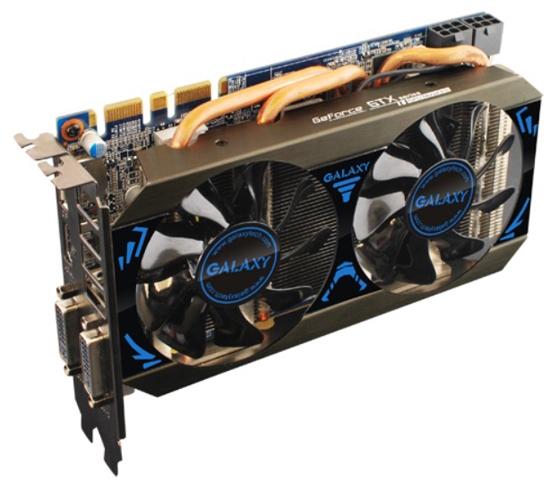 The novelty has on board 2048 MB of GDDR5 memory with a 256-bit interface, a frequency of 6008 MHz and a bandwidth strip of 192.2 GB/s. In this case, the basic/forced frequency of the graphic nucleus is 1019/1084 MHz.
A powerful two -sloping cooler of an active type is responsible for the removal of excess heat, in the design of which there are three copper heat pipes, an aluminum radiator and a pair of large fans with a low level of noise.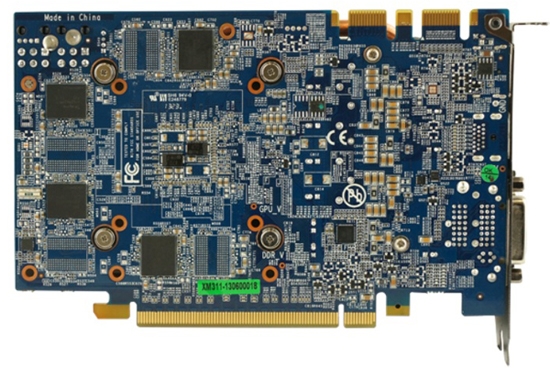 The video card is equipped with two 6-pin connectors to organize additional power and has two DVI ports displayed on the rear panel, which is adjacent to HDMI and DisplayPort outputs.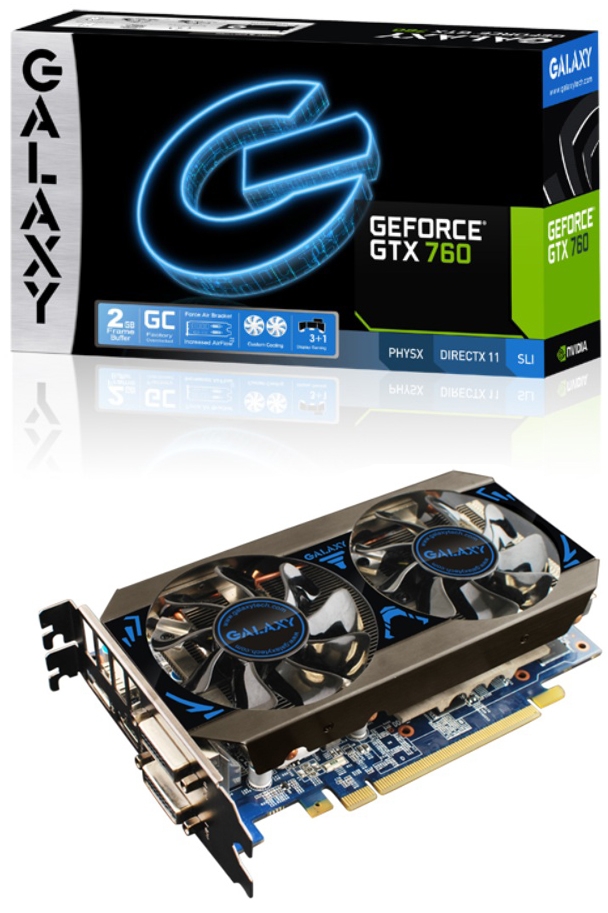 The accelerator is compatible with DirectX 11.1 and is endowed with support for technologies such as NVIDIA CUDA, NVIDIA PHYSX, NVIDIA GPU Boost 2.0, Nvidia FXAA, NVIDIA TXAA, NVIDIA Adaptive VSYNC, NVIDIA SLI and NVIDIA 3D Vision Surround.
About the price «Shorty» And there is no exact information about the terms.
Source: