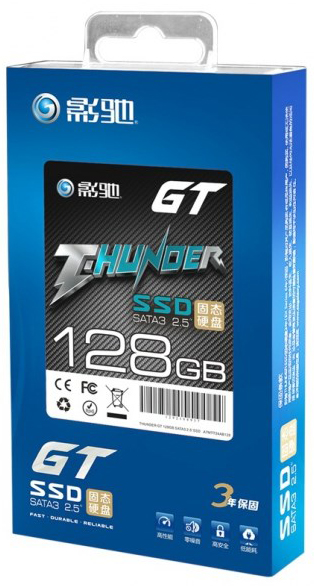 Galaxy Microsystems Ltd. announced the production of a 2.5-inch solid-state drive Thunder GT 128 Pro, capable of accommodating 128 GB of information.
The novelty is built on the Jmicron JMF667H controller and is equipped with SATA III interface with a 6 Gb/s throughput. It is able to read/record data at speeds up to 480/300 MB/s and is characterized by a capacity of 70,000/58000 IOPS in reading/recording blocks with a volume of 4 Kbytes.
It will be possible to buy the described above SSD in China closer to the end of the current month at a price that is equivalent to an amount of $ 128.
Source: